WHO WE ARE
Creative Housing Solutions, Inc. is an architecture and consulting firm specializing in affordable multifamily housing consulting, construction and renovation. We offer a variety of services to our clients to support their affordable and public housing endeavors.
WHY CHS?
Experience, attention to detail and the ability to listen are qualities that our clients indicate set us apart from other firms. CHS is proud that the majority of new clients come from existing client referrals.
WHAT WE OFFER
In addition to architectural and engineering services, CHS offers; strategic planning, capital needs assessments energy audits, utility allowance studies and accessibility compliance consulting services to public and private affordable housing providers.
WHATS HAPPENING NOW
Virgin Islands Housing Authority
CHS is working with the Virgin Islands Housing Authority on hurricane disaster repairs. The US Virgin Islands (a US Territory) was badly damaged by two Category 5 hurricanes that occurred within two weeks of one another in September 2017. CHS is providing damage assessment and architectural services to facilitate reconstruction and recovery of critically needed affordable housing on the islands of St. Croix and St. Thomas.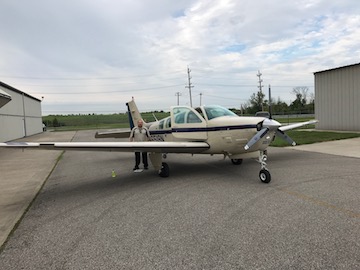 Heading to Mobile
Boarding a flight to Mobile, AL in company the Bonanza to work on Section 504 Assessment and Transition Plan for all MHB properties